When hes tied up and ready to be tormented, strap your sub into Kink by Doc Johnsons Leather Sub Presenter for enhanced hardness and sensitivity.

This luxurious black and red leather cock cage lifts and presents the wearer's package so he remembers whats yours, and keeps him hard for your pleasure as long as you choose.

Features & Benefits:
Ring Inner Diameter: 2.5 in (6.35 cm)
Genuine Leather Cock and Ball Cage
Push-Up Effect and Tight Fit Accentuate Wearers Penis
Ball Splitter Enhances Hardness and Sensitivity
Sturdy Metal Hardware

To maintain, treat with your preferred leather conditioner.

Kink by Doc Johnson is an exciting collaboration with Kink.com to create a collection of high-quality authentic fetish items suitable for long-term practitioners and new initiates alike.

Safe, sane, and consensual (SSC) is one of the values surrounding ethically acceptable behavior in BDSM, kink, and alternative sexuality communities. Safe means that the risk of activities should be understood by all participants, taking all precautions to prevent accidents or injury. Same is to undertake activities in a sensible and sane state of mind, understanding the difference between fantasy and reality. Consensual means that all parties have freely and fully consented to the activity and were in a sound state of mind.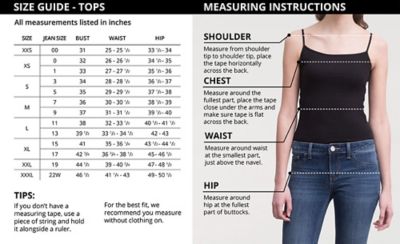 Description

When hes tied up and ready to be tormented, strap your sub into Kink by Doc Johnsons Leather Sub Presenter for enhanced hardness and sensitivity.

This luxurious black and red leather cock cage lifts and presents the wearer's package so he remembers whats yours, and keeps him hard for your pleasure as long as you choose.

Features & Benefits:
Ring Inner Diameter: 2.5 in (6.35 cm)
Genuine Leather Cock and Ball Cage
Push-Up Effect and Tight Fit Accentuate Wearers Penis
Ball Splitter Enhances Hardness and Sensitivity
Sturdy Metal Hardware

To maintain, treat with your preferred leather conditioner.

Kink by Doc Johnson is an exciting collaboration with Kink.com to create a collection of high-quality authentic fetish items suitable for long-term practitioners and new initiates alike.

Safe, sane, and consensual (SSC) is one of the values surrounding ethically acceptable behavior in BDSM, kink, and alternative sexuality communities. Safe means that the risk of activities should be understood by all participants, taking all precautions to prevent accidents or injury. Same is to undertake activities in a sensible and sane state of mind, understanding the difference between fantasy and reality. Consensual means that all parties have freely and fully consented to the activity and were in a sound state of mind.

size chart