Make your first-time dildo experience the best ever!

Willy is sized right, priced right, and fun to play with!

There's a first time for everything - and Willy's ready to satisfy you with his easy-to-enjoy length, girth and flexible silicone shaft!

Premium quality silicone realistic dildo
Life-like vein texture + phallic head for realistic thrusting experience
Perfectly proportioned and shaped for beginners
5.25" total length, 4.5" insertable, 1.25" wide shaft
2" wide suction cup base sticks to any flat surface for hands-free action
Flexible, yet firm shaft
Waterproof
Phthalate & latex free
Use with water based lube

Lube up his flexible, 4.5" insertable shaft and thrust away with pleasure and ease, thanks to his 1.25" wide shaft! Willy's textured silicone body means he'll last longer, feel sexier, and clean-up easier. Sculpted realistic details make him perfect for your wildest 3-way or solo fantasies. Suction cup base works on any flat surface (like a chair or on the floor) for hands-free fun.

Willy's a silicone sex toy value, and sexy as heck.

Silicone lasts longer, feels more life-like, and is non-porous, anti-bacterial for peace of mind - while you're getting a piece of the action!

The Adam & Eve My First Willy realistic silicone dildo is recommended for beginners interested in life-like phallic penetration fantasies. And if you're looking for sexy, realistic details and a welcoming girth then go for it!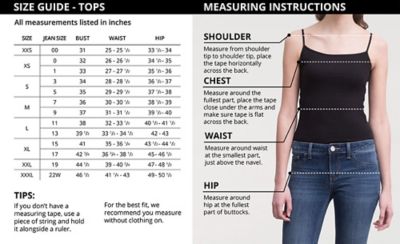 Description

Make your first-time dildo experience the best ever!

Willy is sized right, priced right, and fun to play with!

There's a first time for everything - and Willy's ready to satisfy you with his easy-to-enjoy length, girth and flexible silicone shaft!

Premium quality silicone realistic dildo
Life-like vein texture + phallic head for realistic thrusting experience
Perfectly proportioned and shaped for beginners
5.25" total length, 4.5" insertable, 1.25" wide shaft
2" wide suction cup base sticks to any flat surface for hands-free action
Flexible, yet firm shaft
Waterproof
Phthalate & latex free
Use with water based lube

Lube up his flexible, 4.5" insertable shaft and thrust away with pleasure and ease, thanks to his 1.25" wide shaft! Willy's textured silicone body means he'll last longer, feel sexier, and clean-up easier. Sculpted realistic details make him perfect for your wildest 3-way or solo fantasies. Suction cup base works on any flat surface (like a chair or on the floor) for hands-free fun.

Willy's a silicone sex toy value, and sexy as heck.

Silicone lasts longer, feels more life-like, and is non-porous, anti-bacterial for peace of mind - while you're getting a piece of the action!

The Adam & Eve My First Willy realistic silicone dildo is recommended for beginners interested in life-like phallic penetration fantasies. And if you're looking for sexy, realistic details and a welcoming girth then go for it!

size chart